STAGE:

Planning

PROJECTED DONE:

Q1 - 2024
Focus on important notes by Pinning and Unpinning notes
STAGE: Planning
PROJECTED DONE: Q1 - 2024
We're excited to announce an upgrade to our coaching module, designed to optimize your note management capabilities.
Introducing the new Pinning feature for notes - a smart solution for easy access to important information. Now, your coaches can 'pin' essential notes to the top of the list, ensuring crucial insights and details are always at their fingertips. This enhancement streamlines your coaching process, saving time and improving client engagement.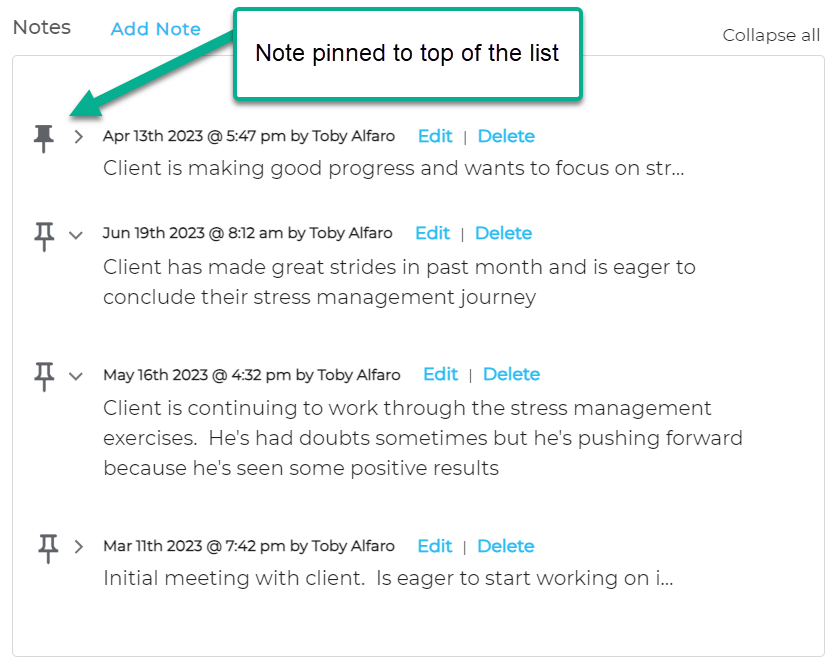 With our Pinning feature, your coaches can stay organized and focused, enhancing their effectiveness and the overall coaching experience.