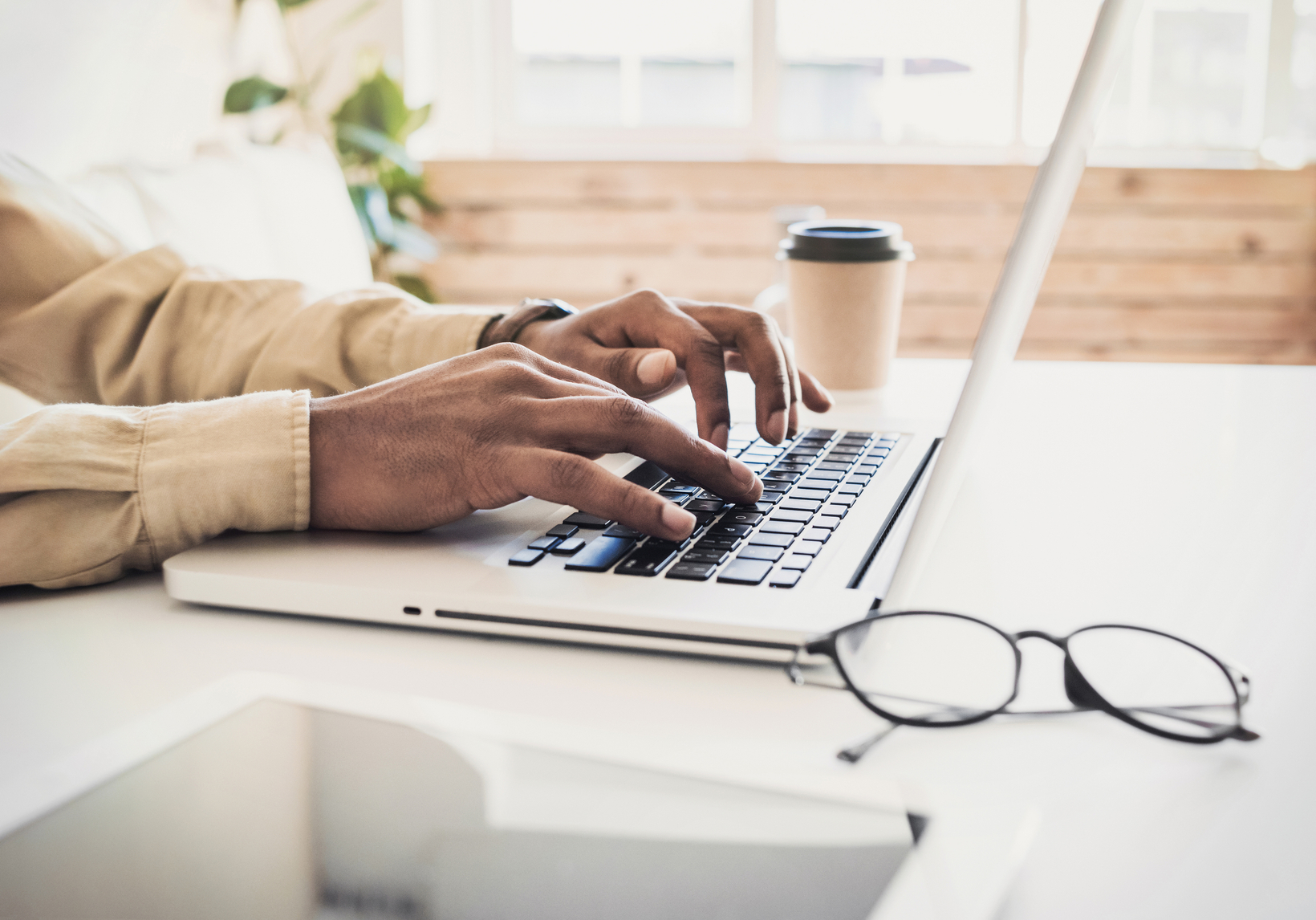 DATE:

AUTHOR:

The Avidon Health team

RELATED ROADMAP ITEMS:
New Hydration Course and Content Library Additions - While Page Builder Nears Completion
DATE:
AUTHOR: The Avidon Health team
With this release our development team focuses on expanding the capabilities of the Page Builder tool while our content team introduces a new course on Hydration as well as 60 new pieces of content - creating more opportunities to educate and guide your participants on their wellness journey.
Page Builder (Beta): Phase 3 Features
The power of Page Builder extends beyond content customization. With our intelligent automation feature, you can dynamically set your users' home page based on their selected health interests. This allows you to deliver a focused and distraction-free experience, helping your users to stay engaged and motivated on their health journey.
Page Builder puts you in the driver's seat, empowering you to create targeted, engaging, and personalized health experiences for your users.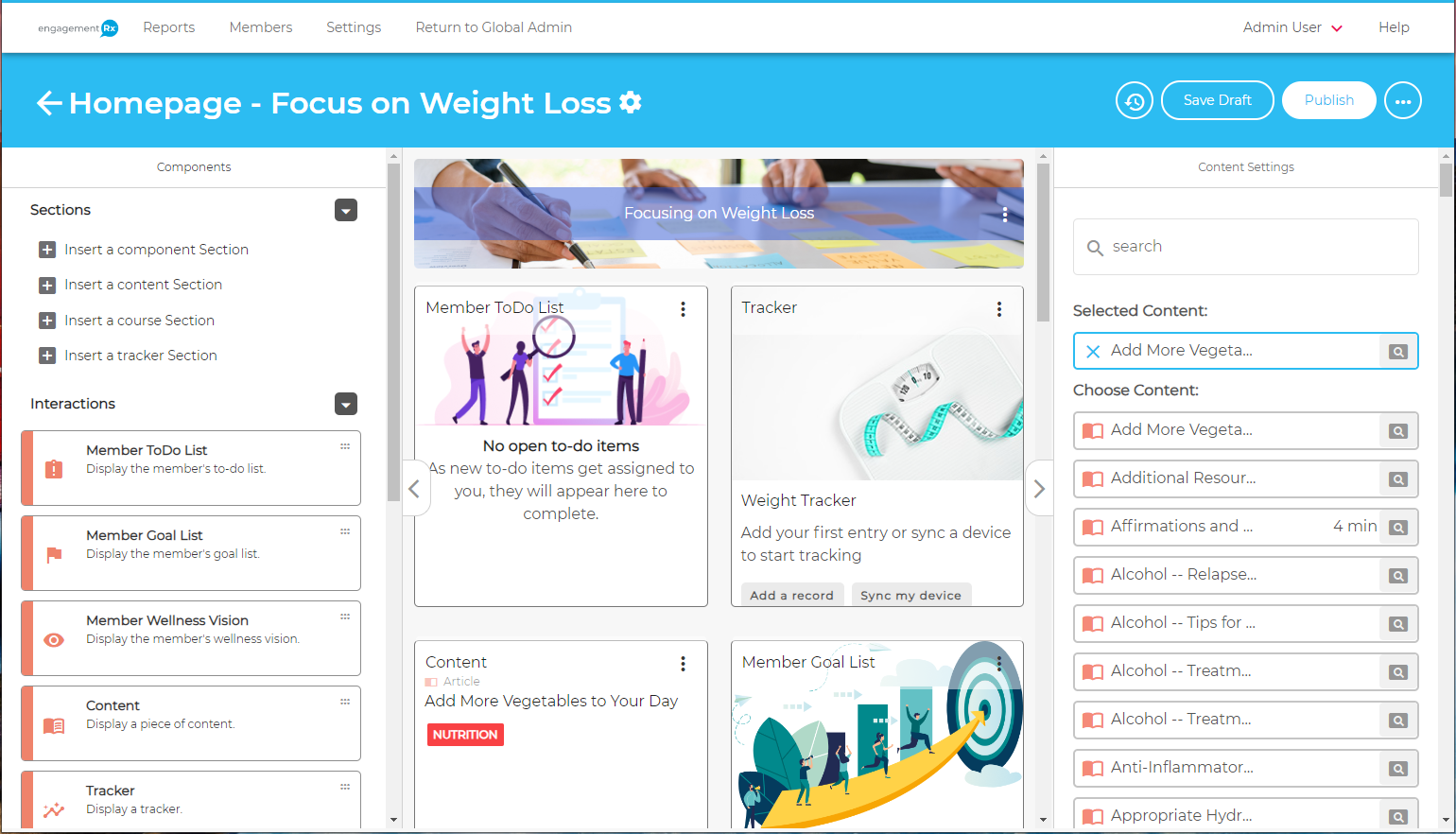 This update serves to provide an overview of what is included with the Phase 3 release.
Phase 3 of the Beta release includes the following
Page Management:
(NEW) Auto-save changes in editor

(NEW) Collapsible settings and components panels

(NEW) Import and exporting of pages

(NEW) Previewing of page components
Pages Components:
(NEW) Call-to-Action – Adds the existing member homepage call to action tile

(NEW) BMI Calculator – Adds an interactive BMI Calculator tile

(NEW) Calorie Calculator – Adds an interactive Calorie Calculator tile
Page Builder Feedback and Support 
Page Builder feedback should be submitted through our product communication website at: https://engagementrx.avidonhealth.com/  Look for the "Leave feedback" link on any page of the site.  All feedback is invaluable for improving Page Builder.  We are particularly interested in feedback on conditional logic for Page Sections and any part of the Page Builder CMS admin experience that is confusing.  
---
Page Builder will initially be released as a closed beta. This phase will give select clients the opportunity to explore its features, test its capabilities, and provide valuable feedback. If you're interested in getting early access and shaping the future of personalized health and wellness experiences, please reach out to your account representative to participate in our closed beta testing. We can't wait to embark on this journey with you!
New Course – Hydration: Rejuvenating Body and Mind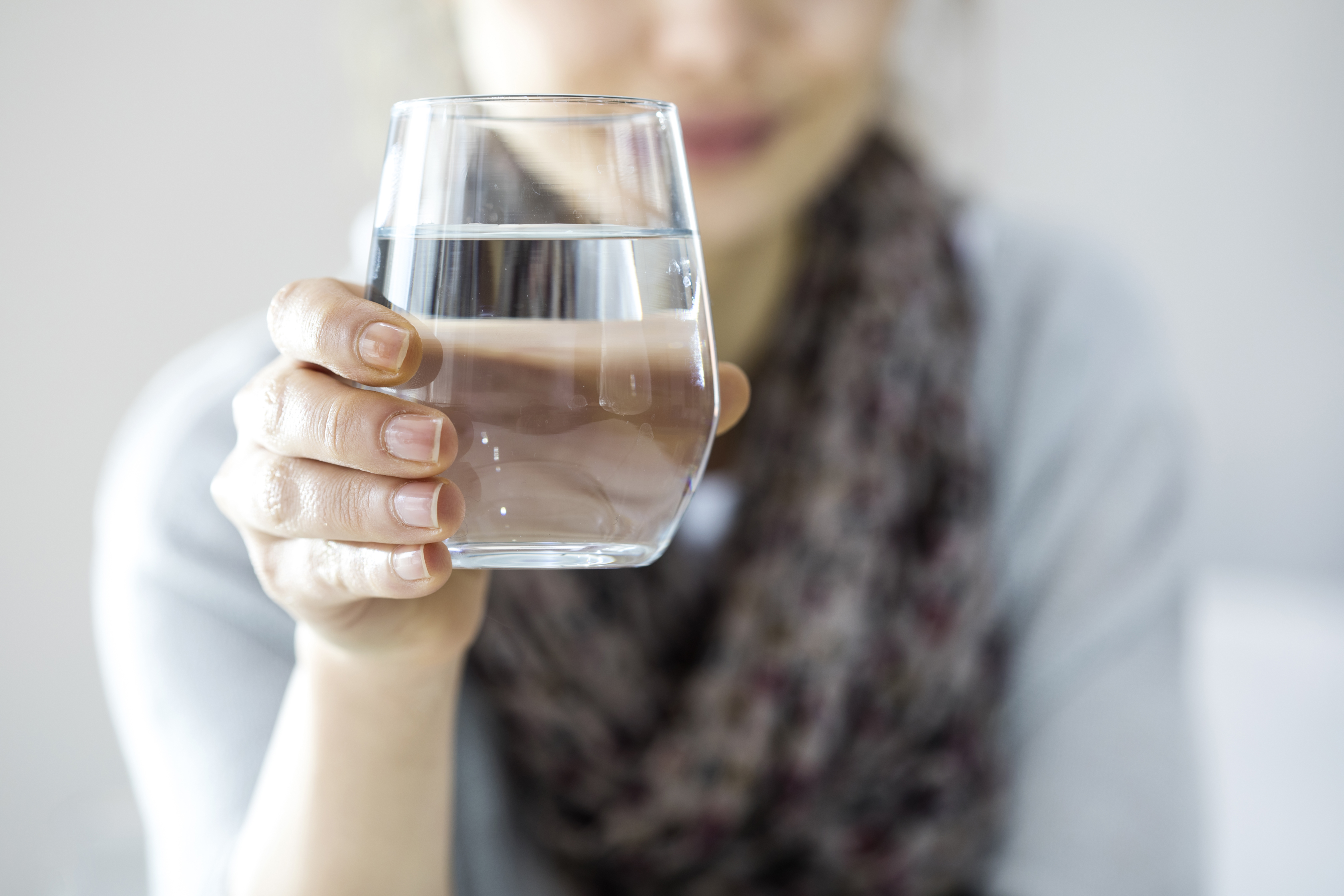 Embark on a refreshing journey of understanding with our new course, "Hydration: Rejuvenating Body and Mind".
Designed for health-conscious individuals, this course expertly blends cognitive behavior therapy techniques with lifestyle medicine principles to uncover the profound impact of hydration on health and wellness. Learn not just why hydration matters, but also how to implement practical, behavior-based strategies for maintaining optimal hydration in your daily life.
Empower yourself with knowledge that can revitalize your wellbeing, one sip at a time. Join us and redefine your relationship with hydration today!
Content Library Additions
Our content team continues to create content to enrich your users' wellness journey. Our monthly content is created to provide diverse and insightful resources to engage and inspire your users. Following is a list of new content pieces, categorized by their associated keywords.
Chronic conditions, general health
A Guide for Women Returning Home After Mastectomy

Understanding Carotid Artery Procedure

What is Stroke Rehab?

Understanding Common Emotions After a Stroke

How to Help Someone During a Seizure: Simple Steps to Remember

Head Movements to Manage Vertigo

The Benefits of Keeping a Headache Diary

How Increased Movement Can Help Manage Chronic Low Back Pain

Cancer: Managing Nausea and Lack of Appetite

Preparing for Hair Loss During Chemotherapy

Non-Surgical Solutions for Managing Knee Arthritis
Nutrition, healthy eating
Cooking with Less Sodium: A Tasty and Healthy Approach

Cholesterol and Heart Health
Parenting, lifestyle
Navigating a New Cancer Diagnosis: Talking to Your Children

Making Chores Enjoyable for Kids: 7 Pointers for Parents

How Your Smoking Affects Your Children: A Parent's Guide

Nurturing Healthy Media Habits in Children
Checkups, general health
Understanding Endometrial Ablation

Colonoscopy: What You Need to Know

Clear Vision, Steady Steps: The Link Between Eye Exams and Fall Prevention
Safety, exercise
Gentle Shoulder and Arm Exercises for Post-Breast Surgery Recovery

Fall Prevention: Gentle Exercises for Older Adults
Workouts, exercise
Leg Lifts: Building Stability and Preventing Falls

From Sedentary to Active: Easy Steps to Get Moving and Stay Healthy

The Bridging Exercise: Strengthening Your Core and Lower Body

The Benefits of Stretching

How to do a Proper Pushup

How to do the Hip Flexor Stretch
Medications, general health
Understanding Opioids for Children: What You Need to Know

Safely Using Opioid Medications

Considering Whether to Stop Depression Medication
Welcoming baby, lifestyle
Understanding Epidurals for Childbirth

VBAC: Vaginal Birth After Cesarean

Monitoring Blood Sugar for Gestational Diabetes

High Blood Pressure During Pregnancy

Managing Gestational Diabetes: Exploring Medication Options

Potential Challenges of Delivering a Big Baby

Recognizing the Signs of Preterm Labor: What You Need to Know
Environment, lifestyle
Preventing Falls in Your Home

Creating a Fall-Free Home: Your Simple Safety Checklist
Sleep, general health
Relax and Unwind: Simple Tips to De-Stress Before Bedtime

Sleep Apnea Signs: Are You Getting Quality Rest?

What is a CPAP Machine?

Navigating Common Issues with CPAP Machines
Stress, wellness
How Mindfulness Can Help You Cope with Stress

How Stress Impacts Your Body

Roll Breathing: A Simple Technique for Relaxation and Well-being

Guided Imagery: A Relaxation Technique for Mind and Body
Self-reflection, wellness
7 Methods to Transform Negative Thoughts

Beyond Physical Fitness: The Extraordinary Benefits of Regular Exercise

Sustaining a Healthy Lifestyle: Tips for Long-Term Success

Depression Recovery and Mood Monitoring

Mindfulness: Easy Solutions for Common Problems
Substance use management, general health
The Benefits of Quitting Alcohol

Bouncing Back: Navigating Slip-Ups While Quitting Alcohol
Brain health, wellness
The Isolation of Depression: Feeling Disconnected from Others

Counseling Options for People Dealing with Depression

Gauging Your Anxiety and Knowing When to Consider Treatment
Healthy weight
Weight Loss Plateaus: Why They Happen and How to Overcome Them
Social support, lifestyle
Caregiving: A Guide to Help with Showering
Communication is Key
Read the full article in the Product Communication Center - where you can also submit your thoughts and ideas.
Want to reach out to our team of experts on Engagement Rx? Click here for our helpdesk.