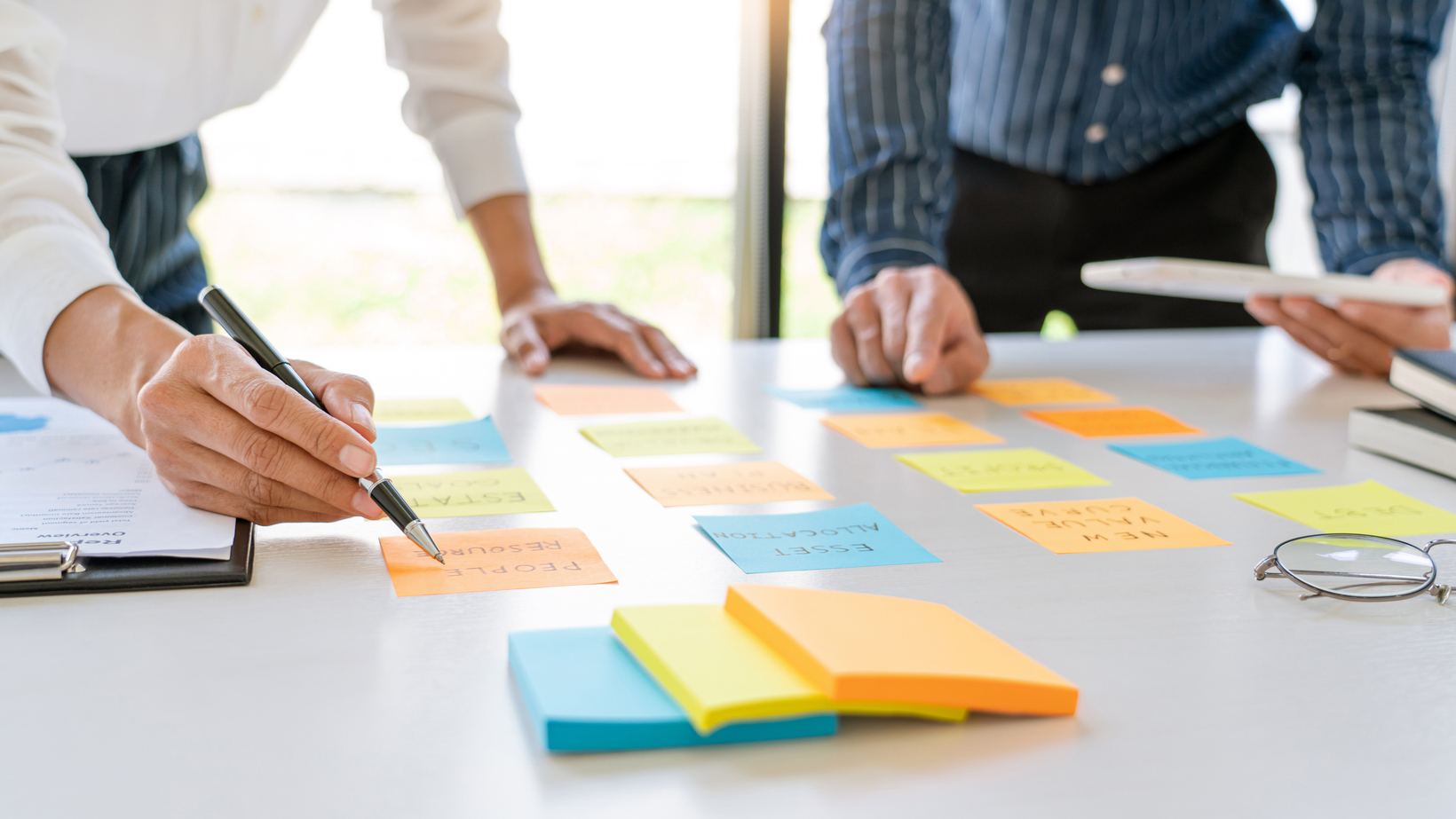 DATE:

AUTHOR:

The Avidon Health team

RELATED ROADMAP ITEMS:
Getting Started for Coaching Teams, New Library Content, and Page Builder Beta Launches
DATE:
AUTHOR: The Avidon Health team
This release, we're excited to introduce an in-depth guide for coaching teams and new additions to the content library - all while our team lays the foundation for a powerful tool that will add new dimensions to how you shape your customer health and wellness journeys.
Getting Started in Engagement Rx for Coaching Teams
We are delighted to announce the launch of our comprehensive guide Getting Started in Engagement Rx for Coaching Teams. This document was created to facilitate a more seamless onboarding experience with our product. Designed to guide you step-by-step through the initial setup, familiarize you with the interface, and provide key insights to utilize the features effectively, this document is your all-encompassing tool to unlocking the full potential of our product. We're confident that this guide will significantly enhance your product experience and we encourage you to leverage it as you embark on this exciting journey with us.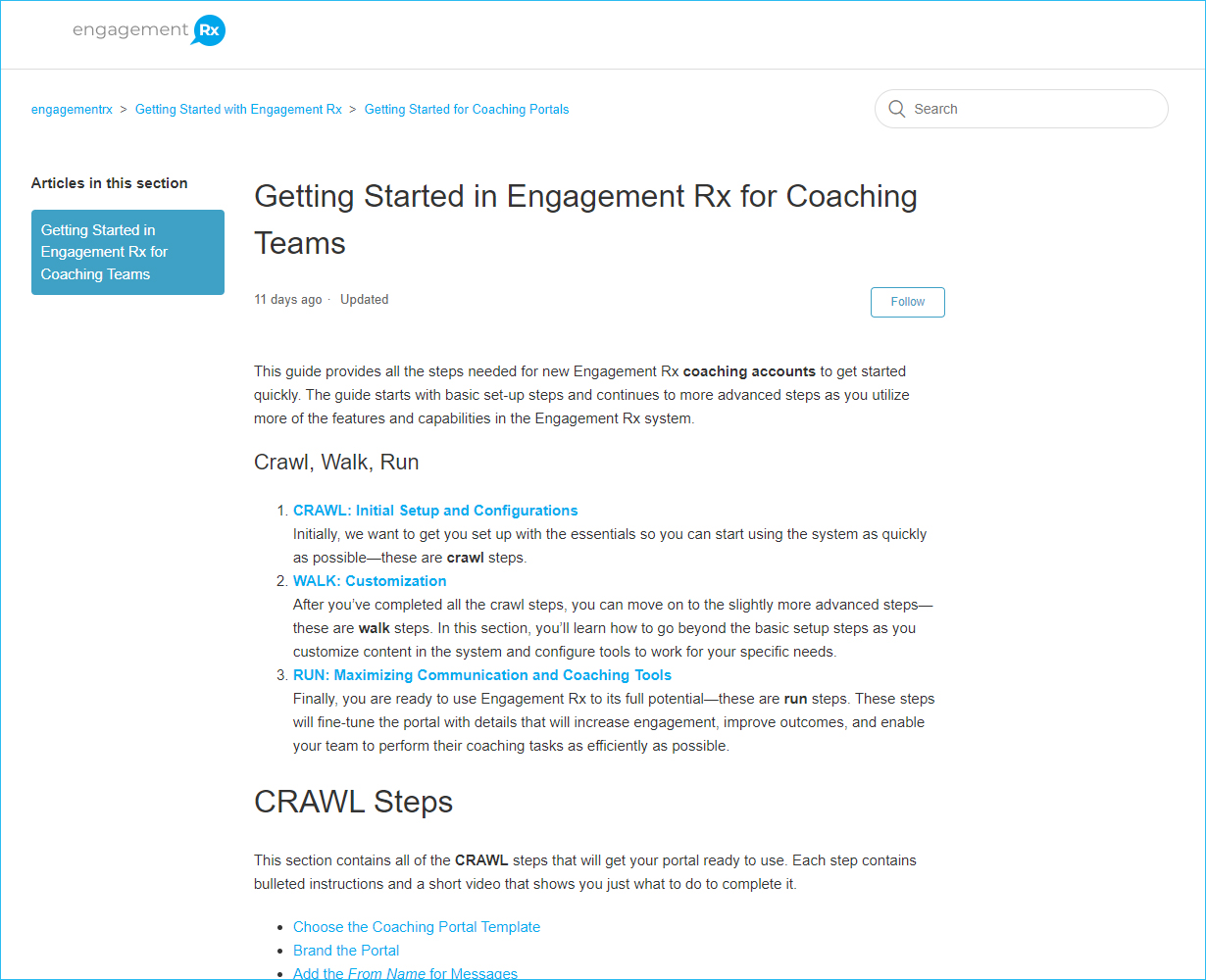 Getting Started in Engagement Rx for Coaching Teams
Content Library Additions
Discover new ways to enrich your users' wellness journey with our latest content additions. Our monthly content is created to provide diverse and insightful resources to engage and inspire your users. Dive into the new pieces and optimize your users' health and wellness experiences.
Understanding the A1c Test

Choosing a Healthcare Provider

Normal Pregnancy: Third Trimester

Postpartum Checkup: What to Expect After Childbirth

Postpartum Depression: Causes and Treatment

Understanding Asthma and Common Triggers

Understanding Prostate Cancer

Treatment Options for Prostate Cancer

What are the Symptoms of Diabetic Retinopathy?

What is Type 2 Diabetes?

... and more...
Page Builder: Your Gateway to Tailored Health Journeys
At Avidon Health, we believe in the power of personalized experiences to help drive engagement. That's why we're excited to introduce Page Builder, an innovative tool designed to help you create tailored health and wellness journeys for your users.
With a variety of built-in components at your fingertips, you can design targeted experiences addressing your users' specific health goals and interests. Whether they're focused on weight management, stress reduction, or any other health goal, Page Builder lets you design an immersive experience for each unique journey.
The power of Page Builder extends beyond content customization. With our intelligent automation feature, you can dynamically set your users' home page based on their selected health interests. This allows you to deliver a focused and distraction-free experience, helping your users to stay engaged and motivated on their health journey.
Page Builder puts you in the driver's seat, empowering you to create targeted, engaging, and personalized health experiences for your users. Enhancing health and wellness engagement has never been this personalized or this easy. Welcome to the future of wellness engagement.
---
Page Builder will initially be released as a closed beta. This phase will give select clients the opportunity to explore its features, test its capabilities, and provide valuable feedback. If you're interested in getting early access and shaping the future of personalized health and wellness experiences, please reach out to your account representative to participate in our closed beta testing. We can't wait to embark on this journey with you!
Communication is Key
Read the full article in the Product Communication Center - where you can also submit your thoughts and ideas.
Want to reach out to our team of experts on Engagement Rx? Click here for our helpdesk.