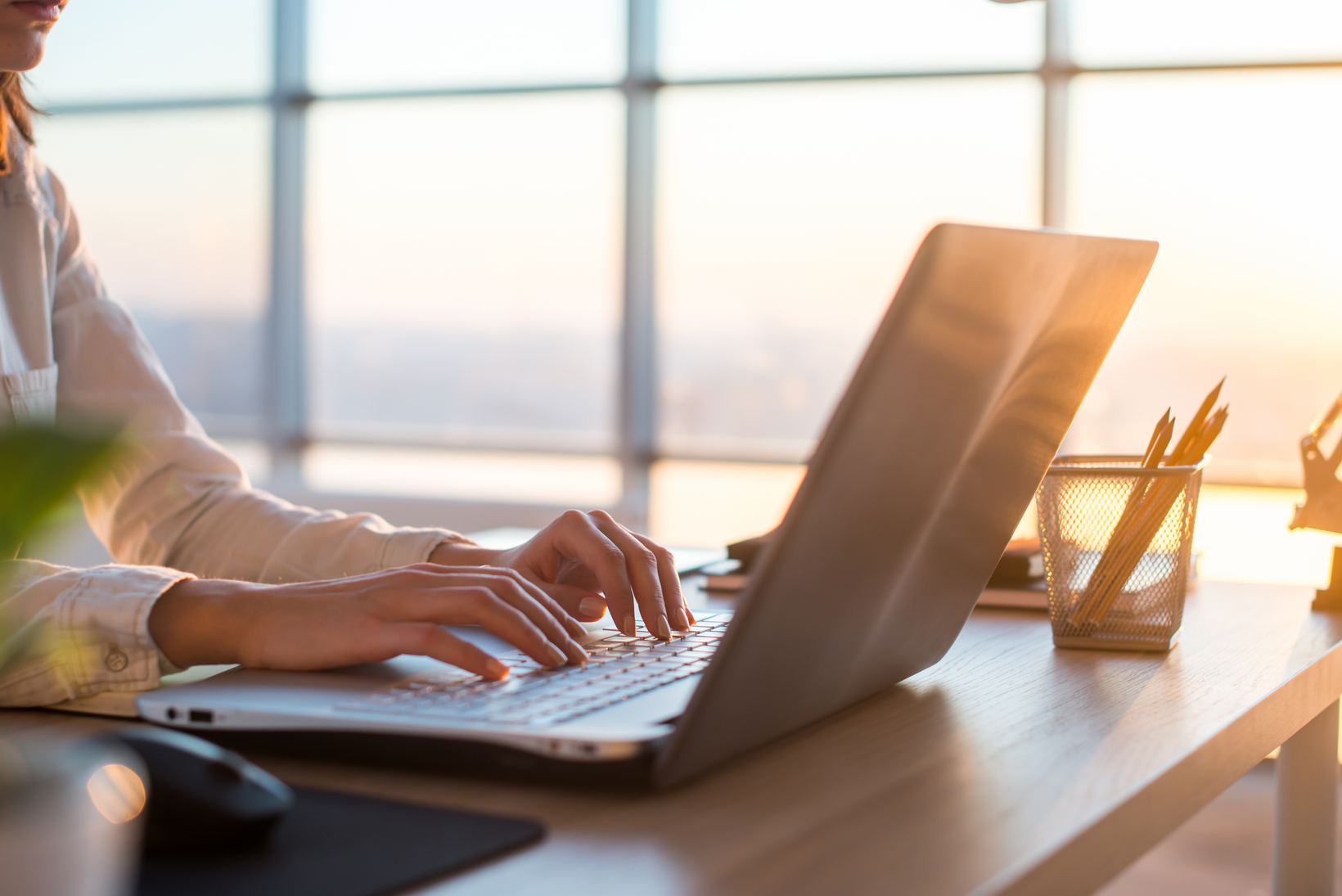 DATE:

AUTHOR:

The Avidon Health team
Flows Mature with New Features - Plus New Templates & Content
DATE:
AUTHOR: The Avidon Health team
With this release, we continue to deliver enhancements to the Flows 2.0 feature while resolving issues, ensuring content creators have the best experience possible using the tool. We've also added a number of helpful templates and content library articles for use with your participants. 
Flows 2.0 Enhancements
Flows 2.0 is our next-generation Flow Builder, featuring a range of new and improved features that combines Automations and Flows to create a more integrated solution that simplifies the building of participant experiences. 
Our team continues to work hard to add more features and resolve any outstanding issues. We appreciate your feedback during this process, as it will help us to make Flows 2.0 the best it can be. Please feel free to share any thoughts via our Product Communication Center. 
The following is an overview of enhancements delivered with this release. For more information about Flows 2.0, please visit our WIKI. 
Member Profile Components Added 
Unit of Measurement—Enables members to select either metric or imperial as their preferred unit of measurement. Once selected, the member profile will automatically be updated with the member's choice. 

Language—Enables members to choose their preferred language from a dropdown list of Engagement Rx's system options. Once selected, the member profile will automatically be updated with the member's choice. 

Custom fields—Any custom fields configured for the portal can be inserted into a flow for collection of data. 
Automation Component Added 
Automations have continued to expand in functionality and play a valuable role in communications and interactions with members. When automations are configured in your portal, they can be used to send emails and SMS messages, book appointments, gather information and feedback, as examples. With this release, you can add an automation component to a flow that will trigger when the member reaches it. 

Insert Template Snippet Added 
Engagement Rx has a growing library of templates, ranging in purpose from onboarding to scheduling appointments to increasing engagement. With this release, you can insert a template snippet into a flow you're building, allowing you to build context around the template. When a template snippet is inserted, it populates the flow-builder in its complete form, with each component editable and movable.  
You can find the insert template interaction at the top of the components panel:

---
Note - you may still experience some bugs while using the functionality. Please be patient as we continually work to make it better every day. Here's a list of some of the issues we're currently working on. Have additional thoughts? We want to hear them, click here to submit your feedback.
Flow 2.0 Editor

Validation messages when publishing 2.0 might not appear user friendly (Fixed)

On larger Flows, the screen may lock when clicking away from the browser and back (Fixed)

Flows based upon templates may not display thumbnail correctly (Fixed)

Member Experience

Marking a To-Do as "complete" that references a Flow does not function as expected
Reporting

Flow response report page is not displaying 2.0 flows in the selection list (Fixed)

Templates – The recently released Flow templates are being recreated in Flows 2.0 so you can utilize the latest functionality. (Complete)
Over the coming releases, we will continue to communicate new features and enhancements for Flows 2.0 as progress is made.
Four Engagement Templates Added 
Increase Engagement—Calorie Quiz 

Send your participants this calorie quiz to keep them engaged and proactive throughout their wellness journey. It will encourage them to reflect on their progress. This template is a convenient way to provide a quick touchpoint with your participants. 

Increase Engagement—Stress Quiz 

Send your participants this stress quiz to encourage them to reflect on their progress around stress reduction. This template is a convenient way to provide a quick touchpoint with your participants. 

Increase Engagement—Outcomes Survey 

Once a participant completes a course, you can send them this outcomes survey to ask them to give feedback on their goals. This survey asks participants to report on their progress by asking how they felt before the course and after. 

Increase Engagement—Brain Health: Food for Thought Article 

Want to increase engagement with your participants? Send them this quick prompt to read an article from the content library. This article will tell them about how nutrition is related to brain health. 
The content library continues to expand! 
Our content library is a diverse collection of videos and articles that address health and coaching topics most important to you and your participants.  
In this release, we've added many new articles, listed here: 
Caring for Yourself When You Have Postpartum Depression 
If you are experiencing PPD, it is important to seek help and support. In this article, we will discuss some tips for caring for yourself when you have PPD. 
Deciding How Alcohol Fits in with Your Weight Loss Plan 
Drinks with alcohol can contain a lot of calories that can hinder your weight management efforts. In this article, we will explore how alcohol may or may not fit in with your fitness and weight goals.  
Depression After Childbirth—Overview 
According to the American Psychological Association, between 10% and 20% of women experience PPD within the first year after giving birth. PPD can have a significant impact on the woman's well-being and her relationship with her child, but with the right treatment, recovery is possible. 
Diet and Exercise for Metabolic Syndrome 
Metabolic syndrome is a cluster of conditions that increase the risk of heart disease, stroke, and diabetes. The good news is that lifestyle changes, like a better diet and exercise, can greatly improve these conditions and reduce the risk of chronic diseases.  
Do You Need to Go to the Emergency Room? 
Knowing when to go to the emergency room can save lives, but it's also important to avoid trips to the hospital when they aren't needed. Here are some things to consider when making the choice to seek emergency medical care. 
Healthy Aging—Keeping Your Mind Sharp 
Keeping the mind sharp is a key aspect of healthy aging, as cognitive decline is a common concern as we age. Here are some ways to keep your mind sharp. 
Healthy Bone Versus Bone Weakened by Osteoporosis 
As we age, the rate of bone loss can exceed the rate of bone growth, leading to weakened bones. Osteoporosis occurs when bones become brittle and fragile, which raises the risk of fractures. 
How Can Changing Your Thinking Help You Reach Your Weight Goal? 
Our thoughts and beliefs can influence our actions and choices, and having a positive and empowering mindset can help us to make healthier choices and create permanent habits. Here are some ways that changing your thinking can help you reach your weight goal. 
How Can Limiting Alcohol Help You Manage Your Weight? 
Limiting alcohol intake can be an effective way to manage your weight and improve your overall health. Here are some ways that limiting alcohol can help you manage your weight. 
How Can You Care for Asthma in Adults? 
Asthma is a chronic respiratory condition that affects millions of adults worldwide. While there is no cure for asthma, there are some ways to manage the condition and improve quality of life.   
How Can You Care for Yourself After Delivery? 
After giving birth, it's essential for women to take care of themselves during the postpartum period, which normally lasts for six weeks. Here are some ways women can care for themselves after giving birth. 
How Can You Care for Yourself if You Have Postpartum Depression? 
Symptoms of PPD may include feeling sad, hopeless, irritable, anxious, and difficulty bonding with the baby. Here are some ways you can care for yourself if you have PPD. 
How Can You Care for Yourself if You Have Diabetic Retinopathy? 
Caring for yourself when you have diabetic retinopathy is crucial to prevent further damage to your vision. Here are some ways to take care of yourself when you have diabetic retinopathy. 
How Can You Find a Healthcare Provider? 
Finding a healthcare provider can seem daunting, especially if you're new to an area or don't have a regular doctor. Here are some steps you can take to find a healthcare provider. 
How Can You Overcome Barriers to Practicing Mindfulness? 
While the benefits of mindfulness are well-documented, it can be hard to make it a regular part of your life. Here are some tips for overcoming barriers to practicing mindfulness. 
How Can You See Your Weight Loss Going? 
Tracking weight loss is a big part of any weight loss journey. This article reviews the many ways to track weight loss. 
How Can You Stay on Your Healthy Weight Plan When Your Schedule Changes? 
Sticking to a healthy weight plan can be challenging when your schedule changes, but it is still possible to maintain healthy habits even when your routine is disrupted. Here are some tips to help you stay on track. 
How Do Calories Affect Your Weight?   
While calories are essential for sustaining life, taking in too many can lead to weight gain, while too few can lead to weight loss. In this article, we'll explore how calories affect your weight and what you can do to maintain a healthy weight.  
How Do You Decide Where to Go for Medical Care?  
With so many options, from primary care physicians to urgent care clinics to emergency rooms, it can be hard to determine the best course of action. In this article, we'll explore some factors to consider when you need to decide where to go for medical care.  
How Do You Know if Your Weight is in the Obesity Range?   
BMI can give a general idea of body fat in relation to height, and if you are concerned that your weight may fall within the obesity range, there are several ways to gain insight on this.